When the year comes to and end, it's the final chance to help your favourite open source project!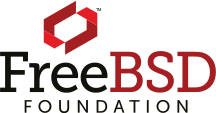 I donate to the FreeBSD Foundation regularly every year. I value their work highly and I encourage everyone, who uses either the system or a product based on it, to donate. Every donation matters, even the smallest one. It shows that we're here to stay and want to support our base system.
The Foundation supports many activities around FreeBSD, like employing some staff to do release engineering and a team of highly skilled system programmers who help develop certain features. The Foundation is also responsible for advocating for FreeBSD and protects the legal framework and trademarks of FreeBSD. They also co-found some BSD related activities, like conferences or a magazine.
During the years we've seen many improvements directly founded by the Foundation, like new iSCSI implementation, fixing and integrating VIMAGE/VNET framework for network virtualisation and many low level improvements inside the kernel.
Regardless if you're a regular FreeBSD user or a company building your product on the stable base - I encourage you once again to consider donating for our common good.