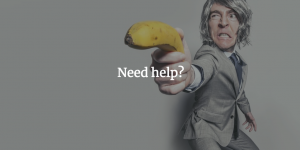 Thinking of moving into the Cloud or already in it, but have some questions? We are happy to help! No question is too big or too small - we can offer help extending, modifying, auditing and optimising costs of your AWS operations. Whether you have a one-off problem, or need ongoing support, get in touch and we'll find the answer for you.
Examples of problems we've already solved for our clients:
Architecture reviews, including deployment of recommended adjustments - ensuring environments follow best practices and maintain security standards
Cost reviews, including discovering up to 40% monthly savings
Performance reviews, improving applications scalability and elimination of single points of failure
Security reviews, including implementation of recommended changes
Deployment of custom-made solutions to solve application-specific issues
Ongoing support with AWS activities - we're happy to answer any questions!
We are a small company with years of experience in IT security, web applications development and deployment and holding both AWS Professional level certifications. You won't find more affordable, hands-on and personal AWS consulting services.
Want to get in touch? Email us at contact@mysteriouscode.com or use any other method that works for you!